Best Web designing Institute in Amritsar
Learn Website designing from Industry Experts in Amritsar. 100% Practical Course.

Custom Course
Our course is designed as per your needs. You learn here as per your interest, You choose your niche, Which makes you creative.

Only Award Winning Institute
We are the first and only Institute in Punjab, Awarded as " Best digital marketing institute in Punjab, Year 2020.

Agency Based Live Training
You will learn here as you are working in a company on live projects. It is a practical course, where we all work as a team.
Website Designing Without Coding?
Yes! making a website without writing any line of code is possible. You will surprise that 60 % of the total website on the internet is made made by this non coding method. These websites are designed by a software known as CMS (Content Management System). WordPress, Prestashop, Shopify, Squarespace are some names of popular CMS. Many people know about this but they end up failing to make a full fledged website same as they want to make. This is because most of them don't know how to use it properly. If you learned how to design a website using a CMS, then you can design any type of website with all the functionality you want. You can design every centimetre of the web page. 
If you pick most successful and top websites in any category you will find more than 70 % website made with Content Management Systems like WordPress, Wix etc. If you want to know about some example of a great website designed by a CMS then take a look at our website. It is made with 100% CMS without using any coding skills. After the end of this course you will also able to make any kind of website you like. 
All you need is an Internet connection and a PC. With no major specification because this whole process works online. It is going to be a 100 % practical course. There is also no need to learn any coding language like PHP, Java, .Net, HTML, Javascript etc. It is a myth created by our education system that you need coding knowledge to make a website. It is not required at all.
A skill is not the only the thing you need to get a job at it. You need to learn how to find, Where to find a job. It is very important to learn this skills so that after this course you will be able to find your dream job. This is a very big problem most of the people face after passing the college or diplomas. After this course you will be a industry ready person which every company wants in their company
What you are getting in this single website designing course
These are some great things you are getting in this course which covered all the ingredients to make you a perfect website design for all you need. There are many more thing which you will came to know in our free demo class which you can register in the form here.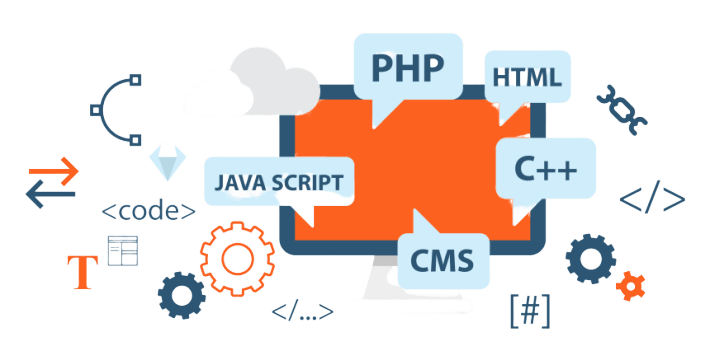 learn website designing in the most easiest way possible. Join the best website designing course in Amritsar. Dforce academy is teaching how to make websites without coding with the help CMS. You will also learn how to make it in easiest way possible. We teach you making awesome websites without any coding of HTML, PHP, .NET or any other language you heard about which necessary for making a fully functional website.
Did you know that more that 50% of the total websites on the internet do not make websites by learning these programming languages. They make website with the modern ways. With the help Content management tools. 
Frequently Asked Question
Will I be able to create a dynamic website without coding knowledge ?
Yes you will learn how to create any type of website without any knowledge. You do not need any type of coding knowledge for making a website. See a demo here.
I wan to learn Web designing course in amritsar but I do not have much interest in coding, will this course help?
More than 50% of the websites are made up of with the help of a CMS (Content management system). But the problem is no one in India talks about it. In the best digital marketing course in amritsar you will learn how to use it properly.
WILL I GET THE CERTIFICATE ?
While doing the best digital marketing institute in amritsar you will also get the certificate by the Dforce Academy. 
iS THERE WEEKEND CLASSES AVAILABLE ?
We understand that in this busy world you have very less time to learn a new skill. On special demands we provide weekend classes as well. You can  call 8054545431  for enquiry on this topic.
We called it the best web designing course in Amritsar because of their benefits and flexibility. Anyone with a basic computer knowledge can learn making website without any doubt.
Can we create Commerce websites also?
Yes! it is possible and you will learn how to set up Payment gateways so that you can collect payments online.
READY TO BECOME A SUCCESSFUL WEBSITE DESIGNER?